ANCEL Launches AD530 Vehicle OBD2 Scanner with Battery Test
ANCEL AD530 OBD2 vehicle scanner is designed for both professional mechanics and home-use customers. It works on most vehicles sold in the US with model year of 1996 or newer. It supports full OBD modes and it has a special battery tester function that allows you to monitor the real-time battery status. It supports lifetime free updates, and in fact, our technical team is constantly updating its database and software. You don't have to worry about its fluency, we use a new generation of 32 MB flash memory chips, equipped with our unique "Help" button to help you understand the complex professional vocabulary to ensure a pleasant user experience. AD530 car code reader supports 16 languages.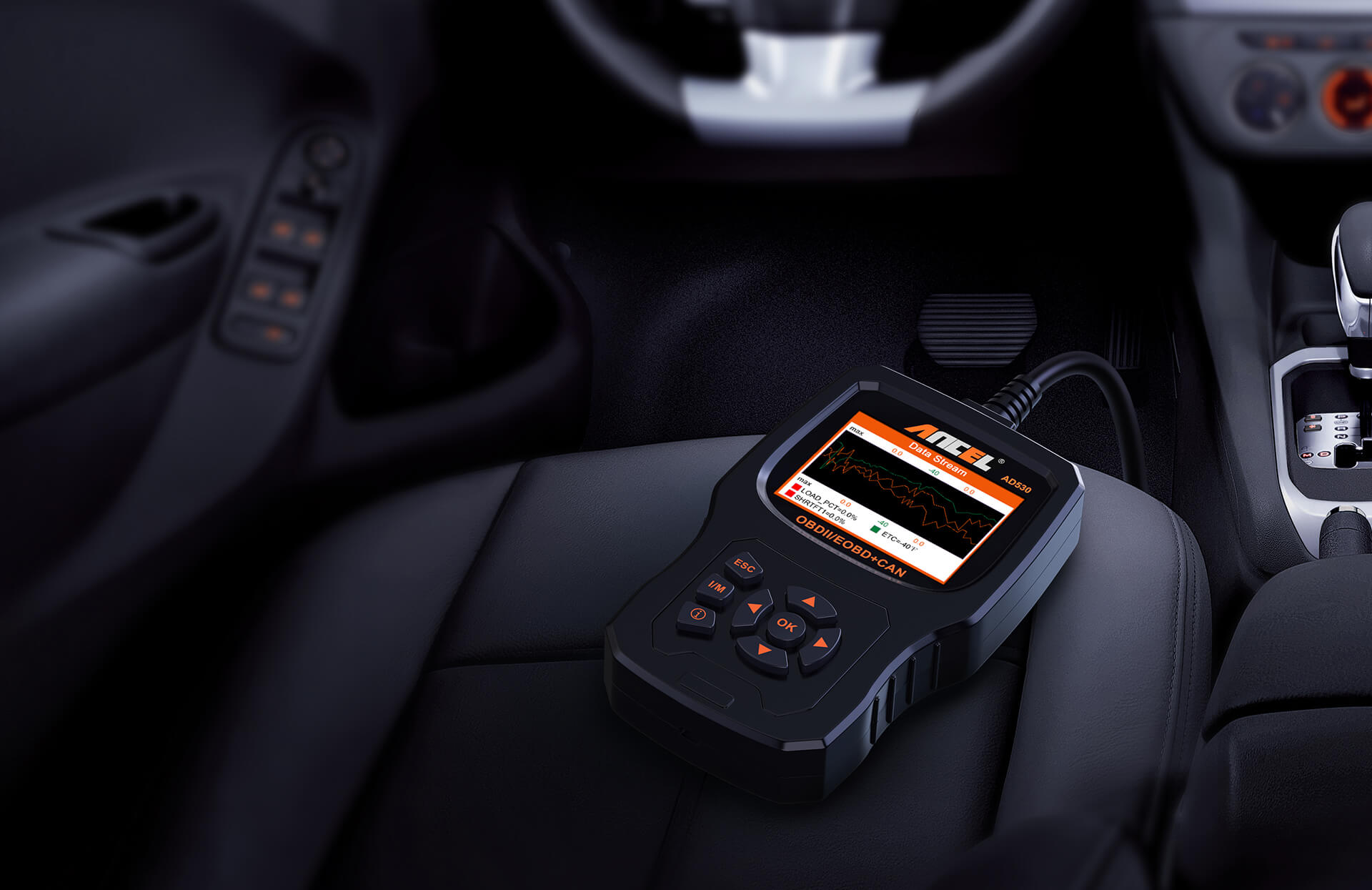 Features
1. Reads and displays DTCS(Diagnostic Trouble Code); Erases DTCS
2. Reads live data stream
3. Views freeze frame data
4. O2 sensor test
5. I/M monitor readiness test
6. Displays On-board monitor test results
7. Evap system test
8. Retrieves vehicle information(VIN, CIN, and CVN)
9. Reads, records&playbacks DTCs
10. On-Screen live data graphing, Built-in code library
Battery test
Detect real-time data from 12V batteries and display battery graphs with fluctuations ranging from 8V to 18V. The discharge voltage of a normal battery is about 12V, the starting voltage is generally 7.5V-9.5V, and the charging voltage is about 14V. Our technical team recommends that you monitor your battery and replace it if the battery is not in good condition.
DTC-Lookup and "i" - button
User - friendly "i" button lets you directly understand the meaning of the code without any hassle. Pressing the "i" button will give you accurate repair advice instead of a bunch of technical terms you don't understand. Our fault code base and software versions are permanently and continuously updated for free.
Live Data Stream and Freeze Frame Data
Live data stream can show certain vehicle elements in real-time to monitor your vehicle status. Freeze frame data can be either a single record of a certain set of operating conditions. It's a snapshot of whatever is wrong with your vehicle to help you fix your vehicle in time.